Following BTS's iconic collaboration with Western artists like Nicki Minaj, Steve Aoki, and Fall Out Boy — an Ed Sheeran collab could be in the cards for the boys of BTS!
Recently, while Ed Sheeran was answering the "internet's questions" with YouTube channel "heatworld", the question of a collaboration with BTS came up.
Ed had good news for that particular fan, and anyone else waiting for the two artists to work together.
Sorry what's that? Ed Sheeran working with @bts_twt?! *CUE FREAK OUT* pic.twitter.com/koyJyL6OMW

— heat & heatworld.com (@heatworld) November 19, 2018
"I actually wrote a song that I think they might be…messing with. I heard this the other day. I don't know, I really like BTS though!"

— Ed Sheeran
It sounds like BTS's team may have their hands on an Ed-Sheeran written track!
In the past, Ed Sheeran has shouted BTS out on his Instagram story, right when they released "Love Yourself: Answer".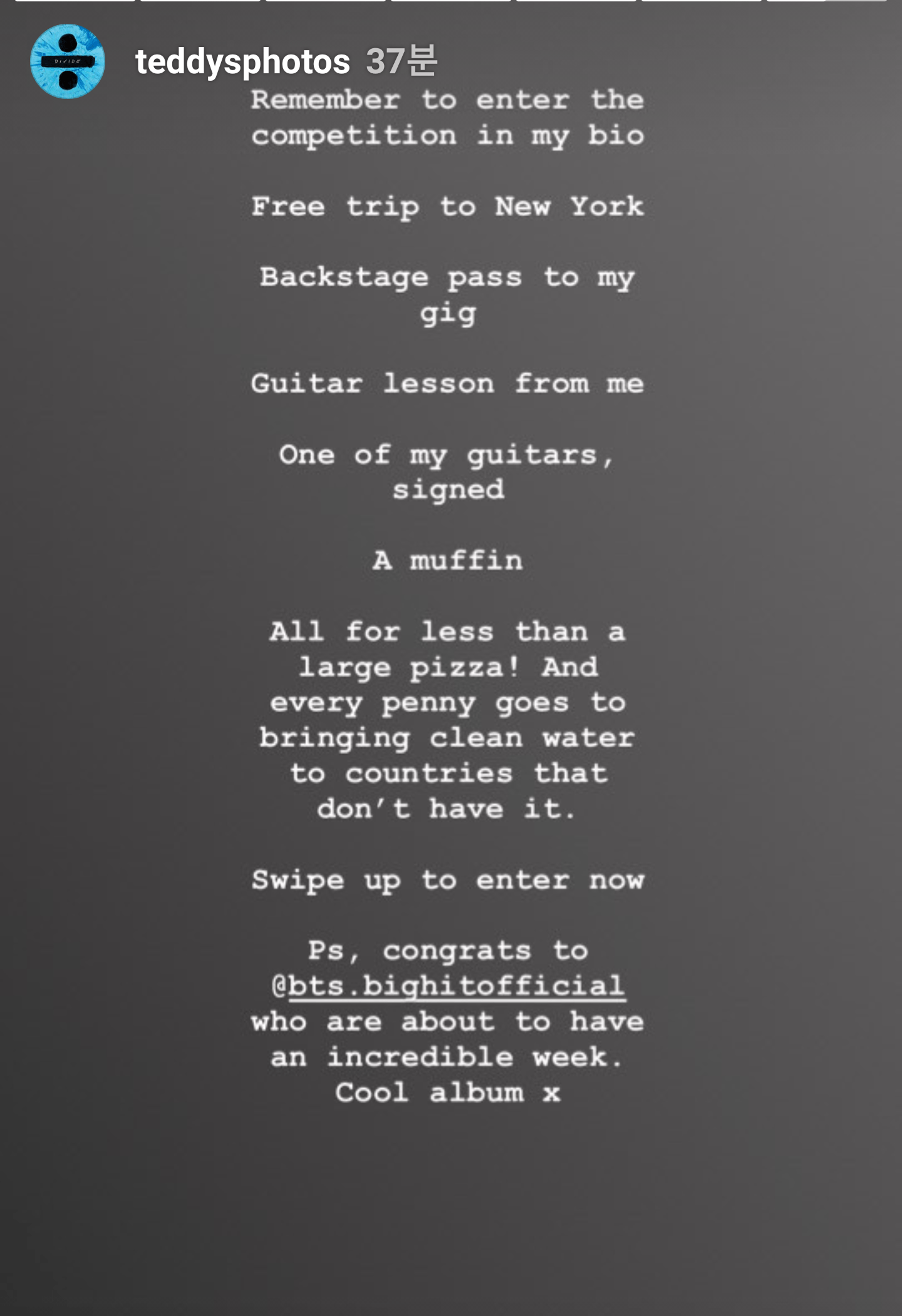 So an Ed Sheeran x BTS may be coming your way, ARMYs! Keep your fingers crossed and your ears peeled for more updates on this magical song!
Share This Post