Yoo Ji Tae announces his top three treasures in KBS's Entertainment Weekly interview.Yoo Ji Tae was recently featured on the November 29th episode of KBS 2TV's Entertainment Weekly. During his interview, he was asked which three things he treasured most. He responded with "The first is a wedding ring, where I want to live in happiness and hope. Then there are cameras, which make my heart beat." 
Lastly, referring to his son as a multifaceted crystal, he explains how he has multiple feelings of "hope, happiness, and love" with him.  "He is 6 months old and is the tallest within the hospital. He smiles so well," bringing laughter to the cast.
Currently, Yoo Ji Tae is preparing for his upcoming Monday-Tuesday drama, KBS 2TV's Healer, which will premiere on December 8th. He plays the lead role as Kim Moon Ho, who is a popular reporter at a broadcasting company. One day, he stumbles upon the truth of a past case, and tries to help those who were affected while brooding over the truth.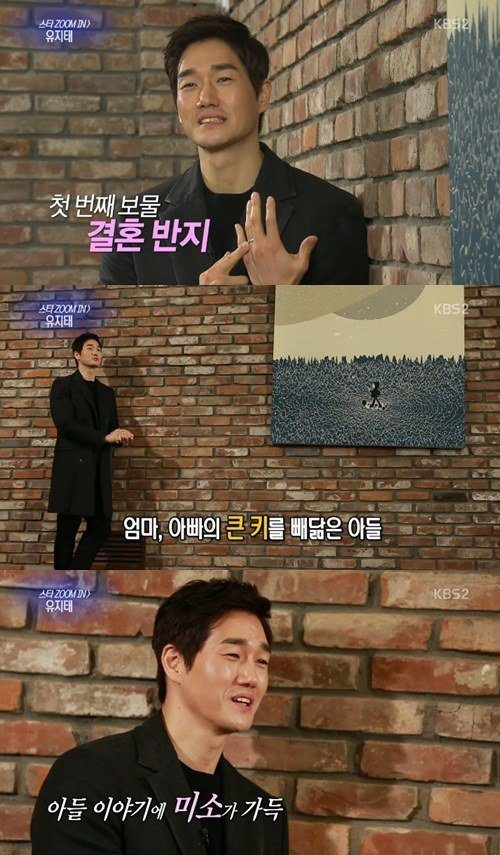 Source: Newsen
Share This Post