On July 2nd, a post was made on famous Korean online community, 'Pann,' titled, "The importance of hair and clothes on men."The post featured a comparison picture of EXO's D.O in two different sets of clothes and hair.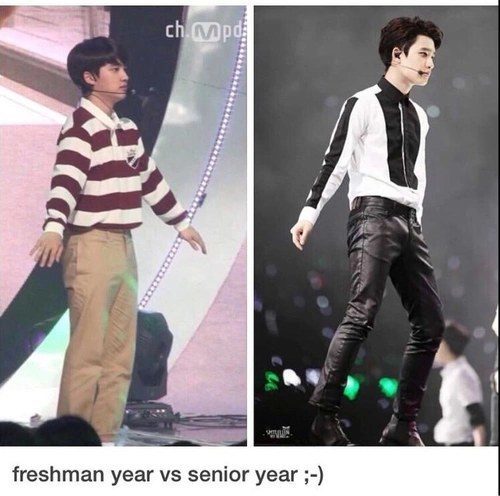 Netizens who came across the post commented on the stark difference between the two pictures.
[+ 123, – 4 ] He turned from a 5 year old to a 20 year old..
[+ 111, – 6] So cute ㅋㅋㅋㅋ
[+ 85, – 16] Cute, student like image/Manly and sexy image
Source: Pann
Share This Post