M.I.B's Kangnam accidentally humiliates Gary after revealing that he resembles his aunt on the latest episode of SBS Running Man. On the latest episode of Running Man which aired on November 9th, invited guest Kangnam was paired with Gary, a fixed member of the show, through a series of missions. At one point, Gary was seen dressed as a female for one of their games with Kangnam cheering him on saying, "Gae Eun You might be ugly but I still love you."
However, as the game continued, Kangnam couldn't help but reveal who Gary resembles and told him that, "Gae Eun you know you shouldn't tie your hair back like that you look like my 4th aunt," which caused laughter on set.
Meanwhile, Kangnam joined the latest episode of the program titled "Last Five Men On Earth" which can only declare one couple to win a series of "Final Couple" races. Kangam joins comedy veterans, Jang Dong Min, Song Jae Rim, Park Soo Hong and Kim Min Gyo on the said episode.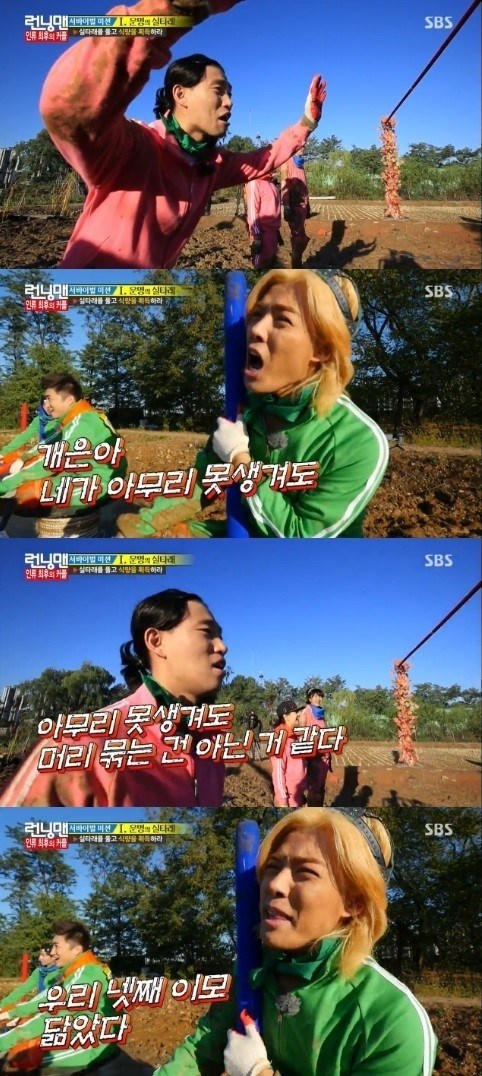 Source: MyDaily
Share This Post