After it was reported that popular agency FNC Entertainment was being investigated for stock manipulation, it quickly came out that a famous idol was involved in the incident.
According to reports by Korean media, a popular idol group leader invested a lot of money based on insider information that a famous MC (Yoo Jae Suk) was going to be joining the company.
Media outlet Dispatch provided even more information on the case, confirming that the artist is signed under FNC and was both the main vocalist and the leader of his group. According to the article, it can be inferred that the artist is favored by the agency since he was able to get insider information, causing netizens to single out CNBLUE's Yonghwa, who seems to be the only idol to fit the description.
And while some fans suspected that the idol could belong to fellow FNC Entertainment band FTISLAND, it was confirmed that the idol was in fact both the lead vocalist and the leader of the group, ruling out any members of FTISLAND.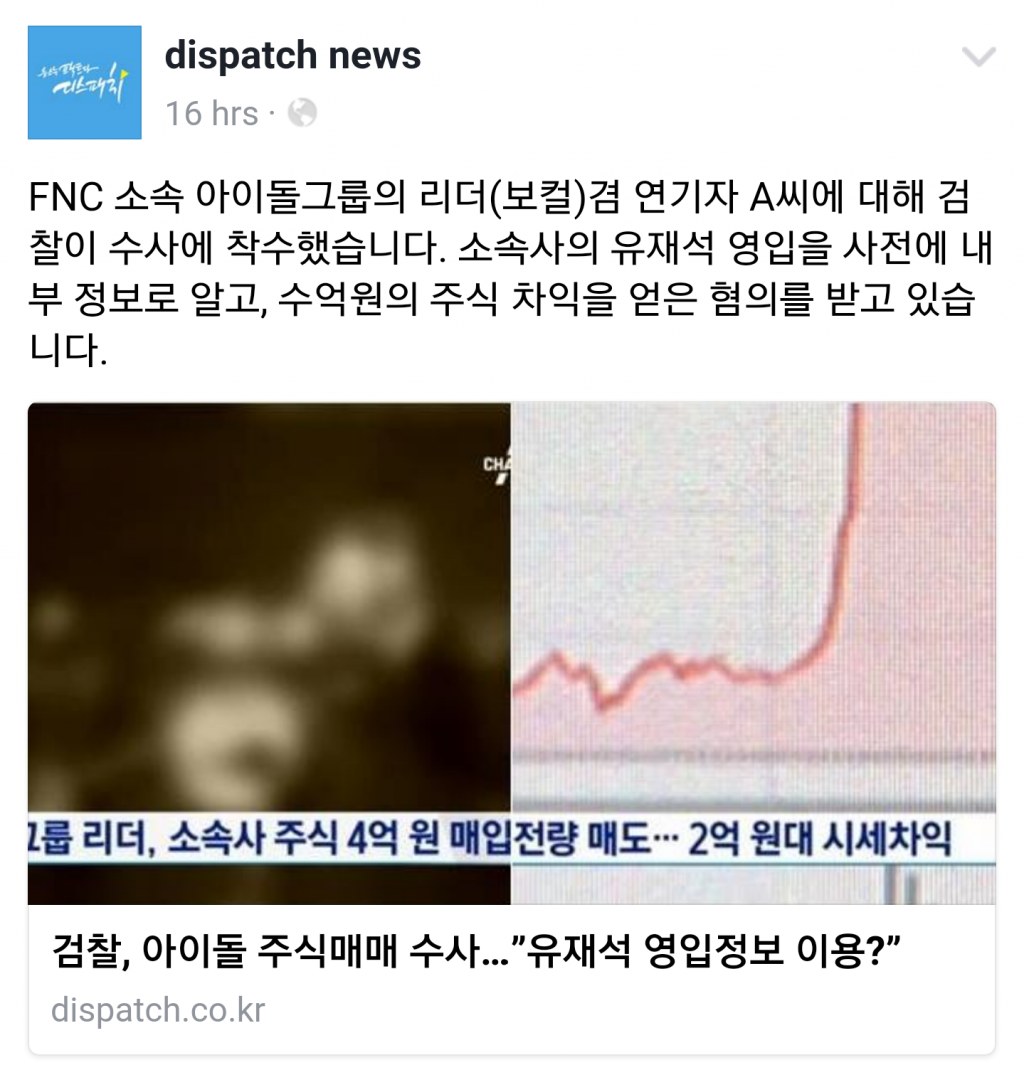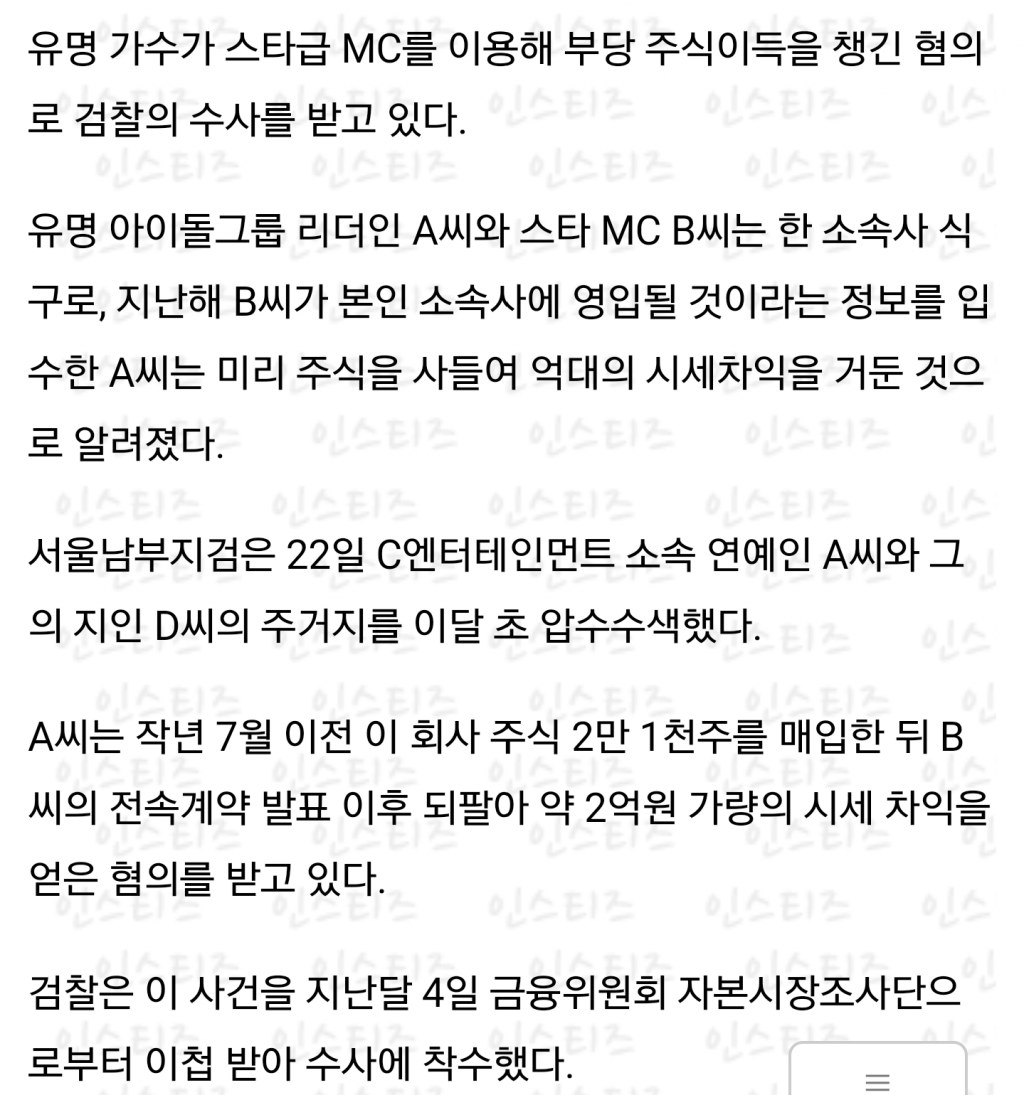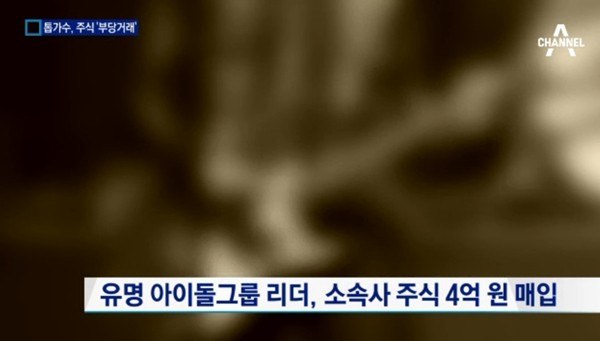 Share This Post
Facebook
Twitter