MBC's new drama "Shine or Go Crazy" has introduced the character teasers of the series, with Honey Lee's version being revealed today.
On January 12th, the new Monday and Tuesday drama of MBC's "Shine or Go Crazy" revealed more character teasers featuring Honey Lee and Lim Joo Hwan. Honey Lee acts as a woman in the Goryeo Dynasty named Hwang Bo Yeo Won, who is also known as a Beautiful Poisonous Plant. Lim Joo Hwan is an icy but a romantic guy named Wang Wook.
Honey Lee's version of the new teaser starts with the narration, "I will accept. The marriage." She continues to explain about the marriage that she wants to be beneficial for her.
"I will make my husband an emperor. So this marriage is all about having another card for myself in being the empress." Hwang Bo Yeo Won is a shady woman who hides her ambitions to become the empress of Goryeo Dynasty behind her captivating charm.
In the teaser, Hwang Bo Yeo Won gets married to Wang So (played by Jang Hyuk) with an expressionless face.
"Shine or Go Crazy" is a romance drama with a Goryeo Dynasty setting about a maledict imperial prince and an abandoned princess living in the palace.
MBC's new drama is the succeeding the drama "Pride and Prejudice", and the first episode will be aired on Monday, January 19th.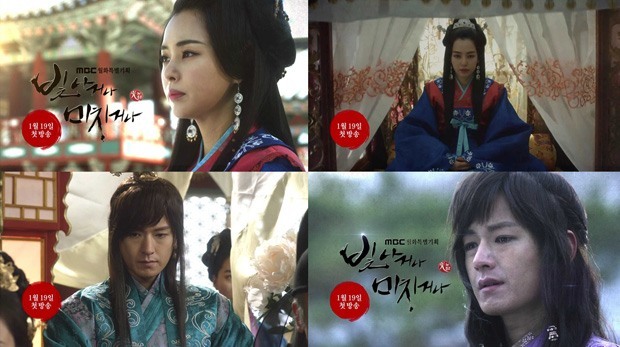 Check out the teaser here: http://youtu.be/0F94lsYjOuw
Source: TheStar
Share This Post